At 4River we pledge to Join the Revolution; to emulate the mighty river and stand strong for the principals of environmentalism that we believe will preserve and uphold the future of our planet.  We pledge to share our commitment to protecting rivers with others; to educate our family, friends, and communities about the importance of taking a stand to defend this precious resource.  We pledge to be mindful of our actions and to change behaviors that have a negative impact on the environment.  By taking the 4River Pledge, we promise to remain true to the goal of living a more purposeful lifestyle with a constant awareness that our actions directly influence our future. 
Join the Revolution!
Here's how you can help:
1. Participate in our events! Check in regularly with our website for a calendar of the initiatives that we are supporting.
View Upcoming Events
2.
Sign up for our Newsletter!
Our newsletter will keep you up to date about our events, sponsored initiatives, and the latest information and news as it relates to the environment.
Take Action!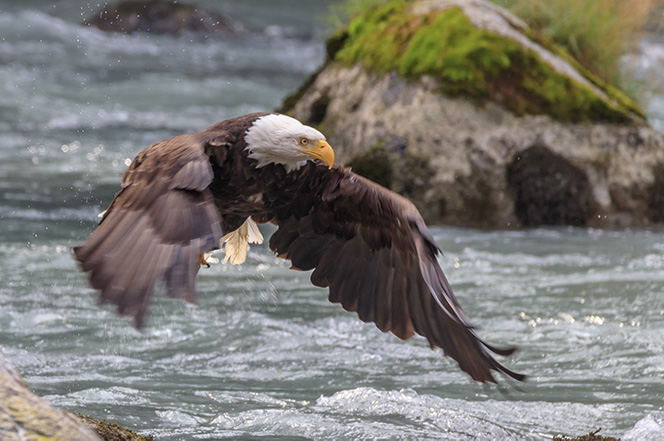 Changing our daily behaviors is a great place for each of us to start. Here are a few simple guidelines to help us focus on being more environmentally minded in our actions:
Say Something! Check out our educational resources and spread the word to family, friends, and associates.
Do Something! REFUSE single-use plastics; make it your personal mission to reject plastic bags, bottles, straws, and other single-use plastic items.
Choose to Reuse! Bring your own reusable bags when you shop. Bring your own reusable hot/ cold drink containers, as well as reusable straws. Also, consider bringing your own take-away containers to restaurants.
Become a resource and communicate with us about what you see and hear regarding river health and ways to better our environment. We'd love to hear from you!
Write a Letter to your Congressman and express your concerns about single-use plastics and all forms of water pollution. Support Clean Water in your community!
Sign petitions that are relevant to environmental causes. Don't shut your door!
Single-use Plastic Items:
plastic forks and knives
plastic shopping bags
plastic coffee cup lids
plastic water bottles
Styrofoam and plastic take out containers
plastic straws
According to the U.N. Environment, the most common single-use plastics found in the environment (in order of impact) are:
cigarette butts
plastic drinking bottles
plastic bottle caps
food wrappers
plastic grocery bags
plastic lids
straws and stirrers
other types of plastic bags
foam take-away containers
Learn More Here